One of the best things you can do when starting a new instrument is to find a great teacher. That will make the biggest impact on any new player — even if it is for a few lessons to get you started. At least, you will be up and running properly and in the right direction. Too often, people get frustrated when things become difficult, and they decide to find a teacher. By then, it will be even more difficult to break the bad habits that have been formed. But, in any case, how do you find the right teacher?
First, you might want to ask yourself how far you want to travel, how often you want to take lessons, and how much you want to pay. From there, you can start researching teachers and even setting up "interviews," which are not uncommon, but interviews can sometimes be charged as a regular lesson.
If you or your child knows someone who already takes lessons, you can always ask for references. Some public school teachers and local music stores have lists of teachers. Also, find out of there is a local symphony in your area. Some communities have groups that aren't considered "professional" but have very high caliber players who are willing to teach.
Often times, I have contacted a nearby college or university that has a music department. I find the contact information of the professor that specializes in that instrument and ask for help finding a teacher. Sometimes that professor is willing to teach people from the community. If not, they usually have advanced students who are looking for teaching experience and some extra money.
There are also websites dedicated to helping people find teachers. One such website is teachstreet.com. You can customize the website to search in your area, and you can search for teachers who focus on certain areas or instruments. There are even reviews available for some teachers. It is a great resource for people who don't live in highly populated areas and don't have access to colleges or music stores.
If you do set up an interview, you may go in with questions about the teacher's musical ability. Don't forget that you will want to enjoy the overall interaction and "vibe" of that certain teacher. Here are some questions that you want to keep in mind:
What is the cost?
When is the payment due? (Some teachers will let you pay at the time of the lesson. Some teachers will want a full month of payment at a time.)
How flexible is scheduling?
How often do lessons need to occur (weekly, monthly, etc.)?
What is the cancellation policy?
Are there performances involved?
Who covers the cost of books and materials?
Once you find the right teacher, it can become a lifelong friendship and mentor, such as my teacher, Eric Wenstrom. He continues to teach orchestra in the public school system and also conducts the Teton Chamber Orchestra located in Idaho.
There are even
YouTube
videos on how to play the violin. Even though they lack the personal interaction, they can be a great resource for people who unpack their violin for the first time and want a place to get started. Here is an example of a good video to get started: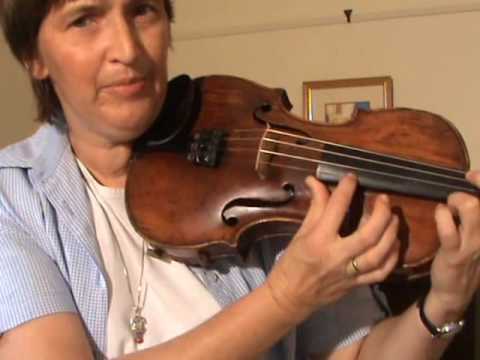 Finding a teacher that works within your budget, schedule, and personality can be a challenge. However, the rewards are immeasurable when you find the right one. It can take your interest in learning to play an
instrument
to a whole new level.