Some might say that it's too early to be thinking about Christmas, but this is the best time for everyone to dig out all of the Christmas music and get prepared for this year's festivities! Make it a family activity and "wow" everyone at the family, work, or neighborhood gathering! Everyone in my family plays an instrument of some kind, and the holidays are one time during the year that we make a point of playing music together, even though we have a random collection of instruments from violin to flute to tenor saxophone to trombone, etc.
If you don't already have a pile of holiday music waiting to be dusted off, there are so many online resources for sheet music. Usually, a concentrated search can bring up many different printable selections. Of course, you can seek out particular music and buy books from your local store or websites, such as SheetMusicPlus.com. Some books come with play along CD's that provide full accompaniment. Sometimes, if I'm feeling ambitious, I'll even make customized parts for my family using notation software such as Finale or Sibelius.
After picking a few songs and some practice, you can be prepared to share your holiday play list at parties, church services, or family gatherings. Not only will the audience remember it for a long time, but the people you find to play music with will have the experience and confidence to anticipate the next year's performance. This video is evidence of great preparation and creativity, not to mention some electronic assistance.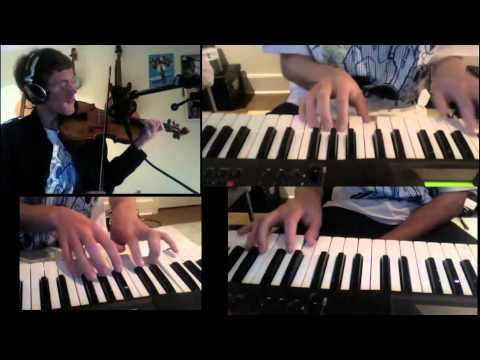 For those of you who are just investing in your first instrument from Kennedy Violins, this year may not be the year of performing in front of family and friends, but there are plenty of easy tunes out there to look forward to next year. It can be a goal to be able to play simple songs like "Jingle Bells" and "The First Noel." But, the whole point is getting together with the people around you and making music that everyone already knows and can easily play. It might not be technically challenging, but it becomes more about building relationships with other musicians and playing music everyone is familiar with. Who knows? You may get an extra cookie or two out of it! What's not to like about that?